Franchise Owners' Testimonials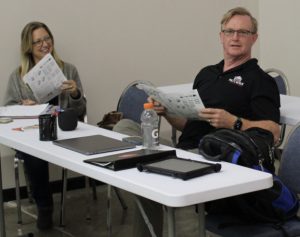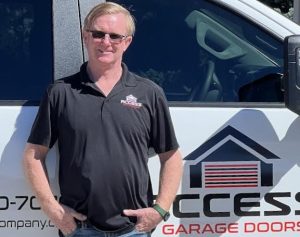 I'm still excited about buying an Access Garage Door franchise, we have been open for business for 3 weeks and have been able to accomplish so much more with having a support team on our side than we could have ever been able to do on our own. I truly believe that Access Garage Doors is there to help us become a successful business and to create an extraordinary franchise for all of the franchisees. We are super excited about our future and knowing we have the Access Garage Door Team behind us certainly eases the stress of owning a business.
We are very pleased to be a part of the Access Garage Door family. The support and help we have received in navigating the rough waters of getting a start-up business going along with the supply chain issues has been superb. We highly recommend the Access brand if you are looking to start a garage door business in your area.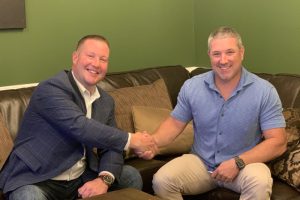 One of the best decisions I've ever made for me, my family, and my community. The franchise support is top notch and, given the opportunity, I would absolutely make the same decision again!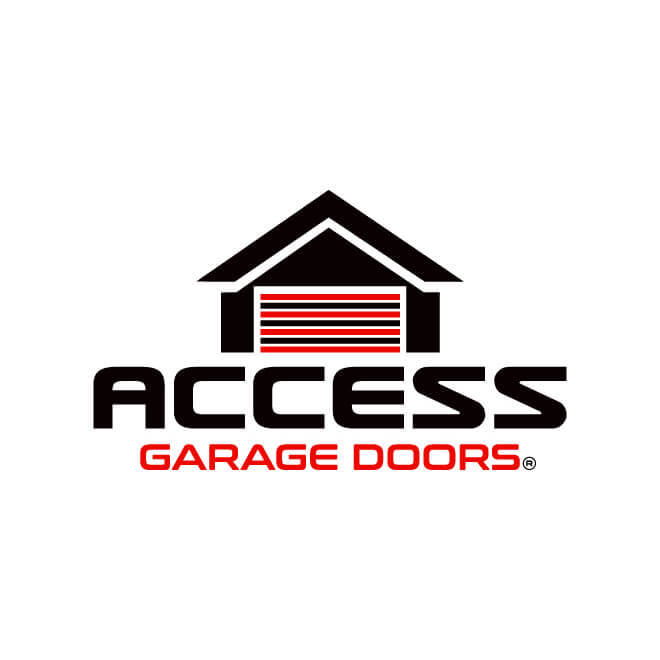 I am thoroughly impressed by the exceptional level of organization and systemization evident in every aspect of Access Garage Doors. Prior to attending Discovery Day at their headquarters, I had prepared myself for potential disappointment, knowing that my expectations were exceedingly high. However, the entire corporate team exceeded my expectations in every way possible. Their innovative approach and unwavering dedication to excellence far surpassed what I had anticipated. I am honored to now be a part of this exceptional brand and am eager to contribute to its continued success while creating my own success as a franchise owner.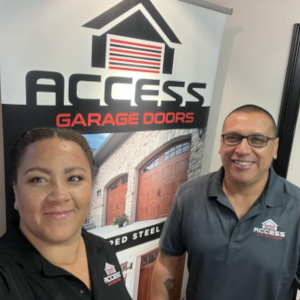 After the first few months of being in business and dealing with some frustrations and not feeling certain about how to move forward, a portion of the corporate team came in and spent three days with us taking a deep dive into the business. They sat back, listened to our issues and concerns and not only gave us some great insight into how we could better utilize our time in the office and streamline our interactions with our customers out in the field, really making us more efficient and profitable in the long run. We didn't know what to expect with the on-site support visit that was included with our franchise program but were really pleased with how they worked to create a plan that was conducive to our style while also fitting into the established franchise model and we look forward to seeing how it helps our business flourish. We know that the overall impact of the visit will be felt well past the next few weeks and months but for years to come. We are left with a shift in our mindset and are reminded of what it means to have the support of the Access Franchise System and how invaluable it is to our company.
The Access Door model is an innovative forward thinking organization utilizing the latest tools and technology to meet and exceed its customer's needs along with returning growth and profitability to their business strategy.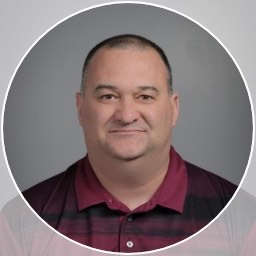 Vinney Strong
Account Manager- Dealer Sales
I've spoken to some of the dealers and out of all the franchises it's my opinion they are the best.
Ryan Lucia
Owner
I have had the fortune of having Jesse Cox and Chris come and spend sometime and train with me and these guys are top notch want to do things right from every angle. I think you will be impressed.
David Mount
CEO
I've known the owner, Jesse, for quite a few years, and he is a real in the trenches person.
Eli Mast
Owner