Access Garage Doors … It's What We Do!
From the age of 9 years old, Jesse Cox, CEO of Access Garage Doors, always worked in some capacity within his parents' businesses and knew he was destined to forge his own way into business one day. Jesse was passionate about marketing in high school and was able to take advantage of a marketing co-op program that allowed him to attend school a half day and utilize much of his spare time to work within one of the most profitable oil change franchise brands.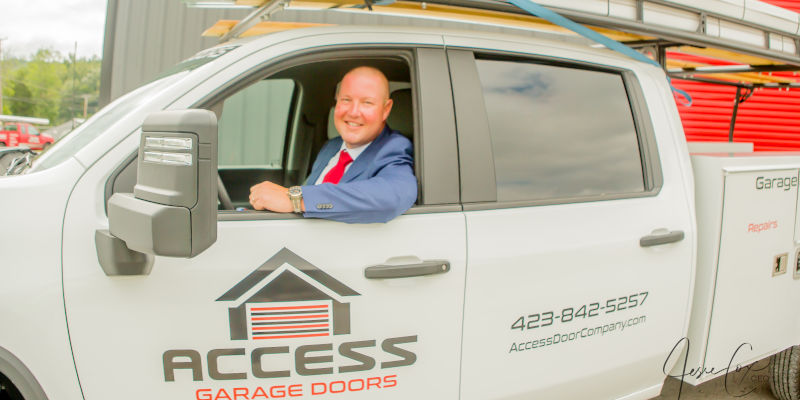 While working 40-50 hours a week in addition to being a sophomore and then senior in high school, this is where Jesse was first introduced to the foundational thoughts of scalability of a business through efficient processes, systems and structure. He had no idea how important those five years would eventually be.
In 2005, it was time. Jesse was 23 years old and had learned about supplying and servicing the construction industry while working in his parents' business. He started by catering to the then-booming industry of home builders in Chattanooga, TN. He remembers, "I just wanted to make $600 a week to pay for my apartment rent, truck payment, and have a little beer money."
The garage door business took off, and Jesse wore all the hats starting at 7am installing and repairing garage doors, making cold calls to home builders, and then doing purchasing and invoicing in the evenings until midnight most nights. He remembers sales back then was driving around subdivisions scouring for that wonderful color of OSB boards or plastic house wrap through the trees because that meant another opportunity to sell garage doors. Back in those days, you could get in one subdivision and call 20 home builders who were building there.
In 2008, Access Garage Doors was extremely reliant on new construction. Although Jesse had a wealth of marketing knowledge, it had not yet been executed, as he was inundated with home builder accounts. The housing crash struck and forced Access to pivot. It was do-or-die now, and it was going to take a lot more than beer money to fix this.
Access Garage Doors needed to develop and execute a plan to save the business, and they did just that. Access Garage Doors soon became a household name in and around Chattanooga, Tennessee. This did not come without making some mistakes and learning some very valuable lessons along the way.
For years, Access had created and refined the structure and processes of their business. Jesse knew one day that all the development, documentation, and resources would be valuable for others beyond the staff at their Chattanooga location, but he didn't know exactly how. In 2018, The idea of franchising was introduced to Jesse. This would be an efficient way for the brand to grow nationally that was already in high demand and operating in other states.
The attraction for Access Garage Doors to offer franchises involved taking everything they had built over the years and serving as an educator and developer for franchisees to build their own success with a much clearer path. In September 2019, Open Doors Inc. started offering opportunities to own an Access Garage Doors franchise.
When we rolled out our franchise offerings, it was an extremely monumental occasion. Jesse will never forget his first phone call with a candidate and the sweat on his forehead as he stuttered through answering the candidate's questions. That nervousness soon was replaced by excitement as the entire team got comfortable through a rapid growth of inquiries due to the pandemic. People were losing their jobs and closing their businesses, and they knew that home service demands were continuing to grow. Not even a year into awarding, onboarding, and opening franchises, now the pandemic's ugly side effects would hit industries, including the garage door industry.
As the majority of our new franchises opened up during Q3 2020 through Q2 2021, there were challenges due to the pandemic. Even though the pandemic did dampen some franchisees' enthusiasm to start and grow a business, our top-performing franchise owners dug their heels in, and we all relied on each other to not only get through this, but even thrive through it. We feel the effects from the pandemic have helped us to be even more prepared for potential events like this in future. Like all industries, the supply chain crisis kept us in anticipation, planning and constantly adjusting for what we felt like would come next.
When you go from ordering materials to sustain the business through 2 weeks to all of a sudden placing orders that may not arrive for months, we worked to advise our franchisees of processes to help avoid costly material shortages. We focused on things like implementing more communication to our customers regarding lead times and other details in order to not sacrifice the level of customer service that the brand Access Garage Doors has become synonymous with.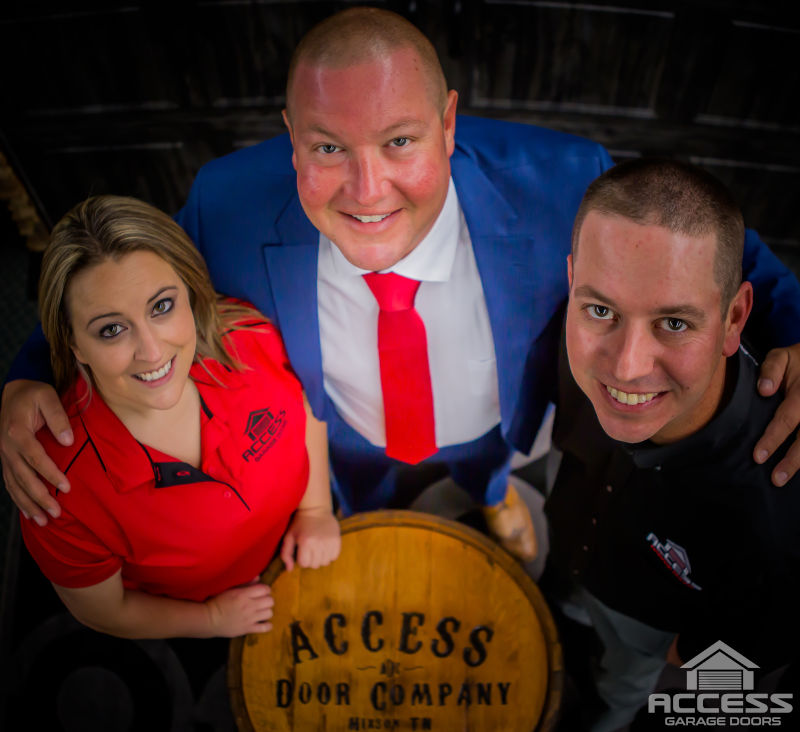 We were able to also refine our operating resources and systems, providing more efficiency while working remotely from home. Without Access Garage Doors franchise owners working together with us to get through these times, we would not have the success we have seen thus far. We are extremely grateful to each and every one of these entrepreneurs.
Our tagline, "Access Garage Doors … It's What We Do," has an origin along with sentimental history through the years that most people are not aware of. When the odds were stacked against us during many strenuous times, whether it be a tough day, a complex job, or even a national housing market crash, we would overcome these strains through perseverance and iterate with what is now also the essence of who we are individually and as Access Garage Doors family members. Access… "It's What We Do!"
Access Garage Doors is a unique and technical-focused franchise that sells, repairs and installs garage doors and electric openers. We are in the home services and construction industry. Our particular trade has many different revenue streams within it that most people are unaware of. When investing in general, they say diversification is key. In a garage door business, there are different types of customers and accounts, types of work and products, and vertical growth potential in each of these that naturally diversifies your business while staying efficient within one scope of work. We believe that this is the reason for the success of the garage door industry as a whole.
We have developed many ways to train individuals effectively and efficiently into tradesmen within our industry, giving us the advantage over other home services trades that involve construction that may take years for an individual to reach a professional level. There are many ways within our franchise model to monitor quality, as this is always at the forefront of our brand's mission … along with turning a profit (haha).
Access believes that technical knowledge and quality standards should be a primary focus of the business. We have built a system that will facilitate this for franchise owners. The customer having honest, unbiased options is also imperative to our brand that believes integrity is not just a sales word.