Get ready to start your own business.
You have always wanted to start your own business. But bridging the gap between wanting to start a business and actually doing it feels a little daunting. If you are still wondering how to start your own business and you are looking for a low-cost franchise opportunity, we want to tell you more about opening up an Access Garage Doors franchise.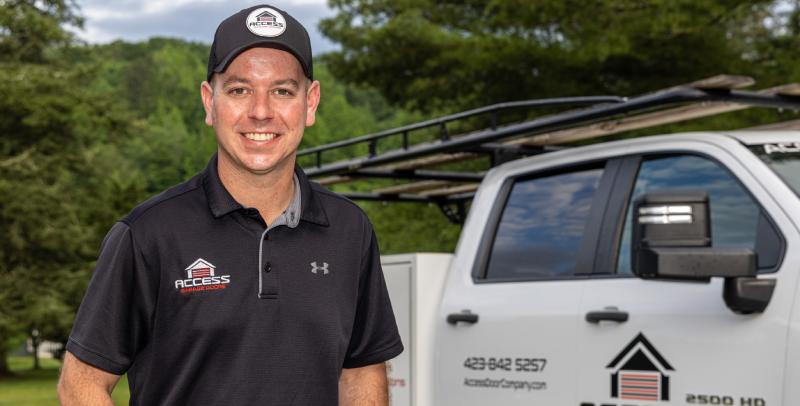 We take you from wondering how to start your own business to successfully owning your own garage door franchise in 60 days or less. We're always excited to help new franchisees build their business, so our goal is to help new franchisees open up and start running their business within 60 days of signing on the dotted line.
Your success is our success, so we will be there every step of the way to provide guidance through the development of your franchise and thereafter with ongoing support. Our proven business model focuses on providing customers with old-fashioned, honest service by equipping our franchisees with the skills and tools to be successful. Our in-house marketing resources give you access to marketing specialists who will help you identify the most cost-effective ways to spend your marketing and advertising budget, so you can start getting calls for service right away.
Stop wondering how to start your own business and take action by talking to us about opening up a garage door franchise in your local area. To get started, reach out to us today.
Similar Services We Offer: